← Back to portfolio
'Forgotten Little Town That Got Blown Away'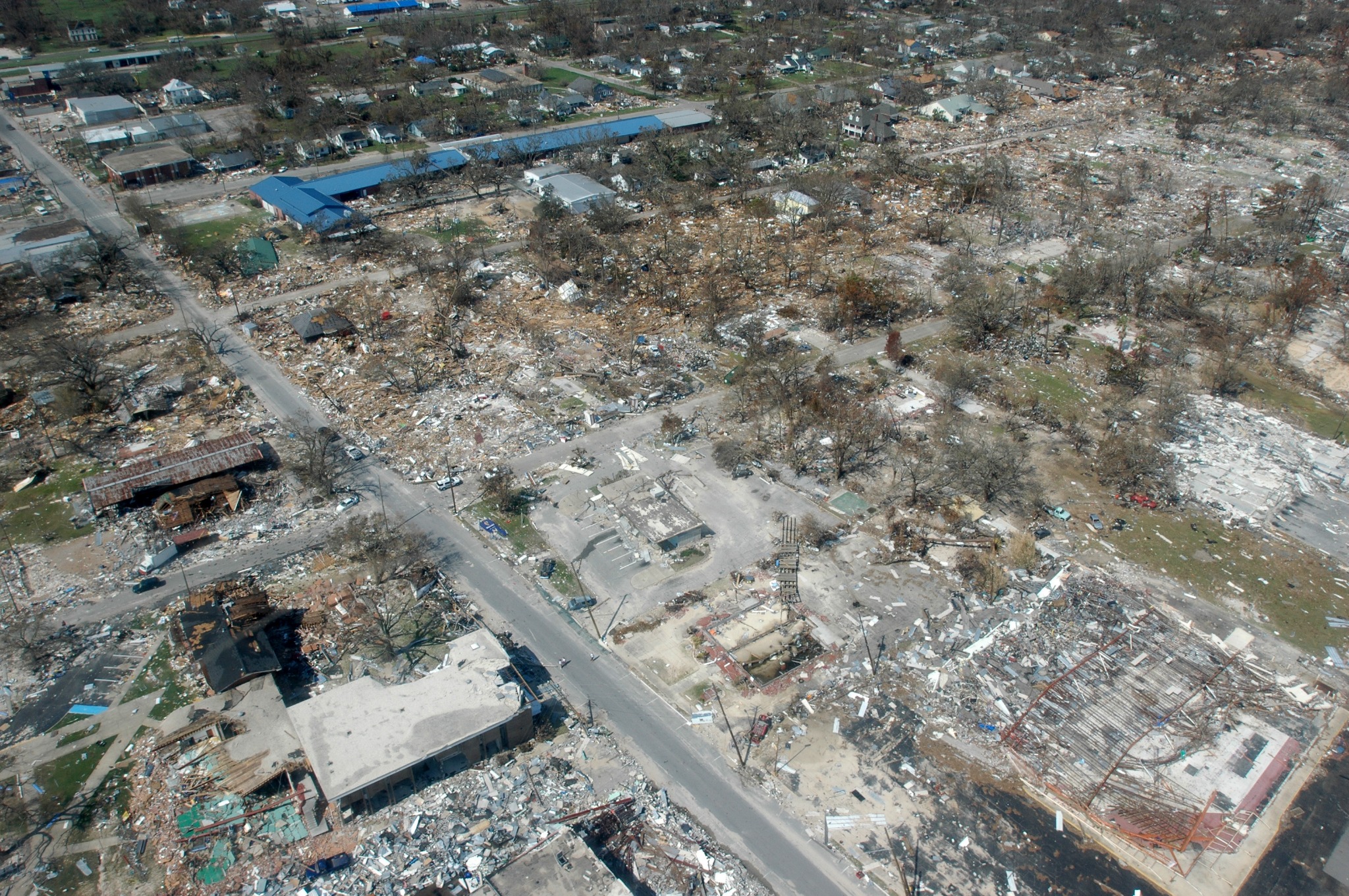 By SCOTT DODD, TOM WILEMON AND SCOTT HAWKINS, KNIGHT RIDDER
BILOXI, Miss.--The first relief shipments reached the battered Mississippi Gulf Coast on Thursday, but the help was far short of what was needed and desperate residents pleaded for more.
At some distribution points, hurricane survivors clapped and yelled, "Thank you, God!" when supply trucks showed up. At others, sheriff's deputies and National Guardsmen had to hold off a crush of people desperate for food and water.

Some communities remained beyond the reach of outside help.
"Where are the police and National Guard?" Stan Tiner, the vice president and executive editor of The Sun Herald, a Knight Ridder newspaper in Biloxi, asked in a column written for today's paper. "We wonder who will help us."
In the small town of Lakeshore, James Gibson, a 45-year- old with a heart condition, was wondering the same thing.
"There's no FEMA. No Red Cross. No help. People are sick. The water is like toxic gumbo," Gibson said. "We're the forgotten little town that got blown away."
The number of deaths continued to rise all along the Gulf Coast, as rescue efforts continued. Officials feared a massive public-health crisis from poor sanitary conditions.
In Ocean Springs, a line of cars stretched five miles as motorists waited to get ice and cartons of water at a middle school.
"We've got thousands and thousands of people out here who need help," said Dave Martinez, a part-time Jackson County sheriff's deputy.
The middle school, which was supposed to be a staging point for police, had been pressed into service as a shelter for more than 200 people who had nowhere else to go, including many elderly people in need of medical assistance.
Long lines have become a part of daily life. Drivers wait for hours outside service stations to buy gasoline. The ill and the elderly line up at drugstores hoping to fill their prescriptions.
"If I don't get my medication, I'll start having seizures," said Patricia Ladnier, 51, who had back surgery in late July.
At Biloxi's Southern Memorial Park cemetery, workers were searching for remains from 131 above-ground crypts that the storm had ripped apart.
"Twenty years in the business and I've never seen anything like this," cemetery worker Dewayne Helleson said.
Six thousand National Guardsmen from throughout the country have received orders to report to the Mississippi coast to aid in the relief efforts, said Joe Spraggins, Harrison County's civil defense director.
Search-and-rescue teams continued looking for people trapped under debris, and emergency officials began trying to prevent a disease outbreak from insects and deteriorating drinking water.
There's hope that survivors may still be found. Some were pulled out of collapsed buildings as late as Wednesday.
KNIGHT RIDDER STAFFER MARC CAPUTO CONTRIBUTED.